How do I download/export my sign ups?
You can download your synced signups as a spreadsheet (.CSV) at any time by logging into your account.
If you have used a form on multiple devices all of the signups will be exported together from your Dashboard.
STEP ONE
Log into your account and click the "View Signups" button for the appropriate form.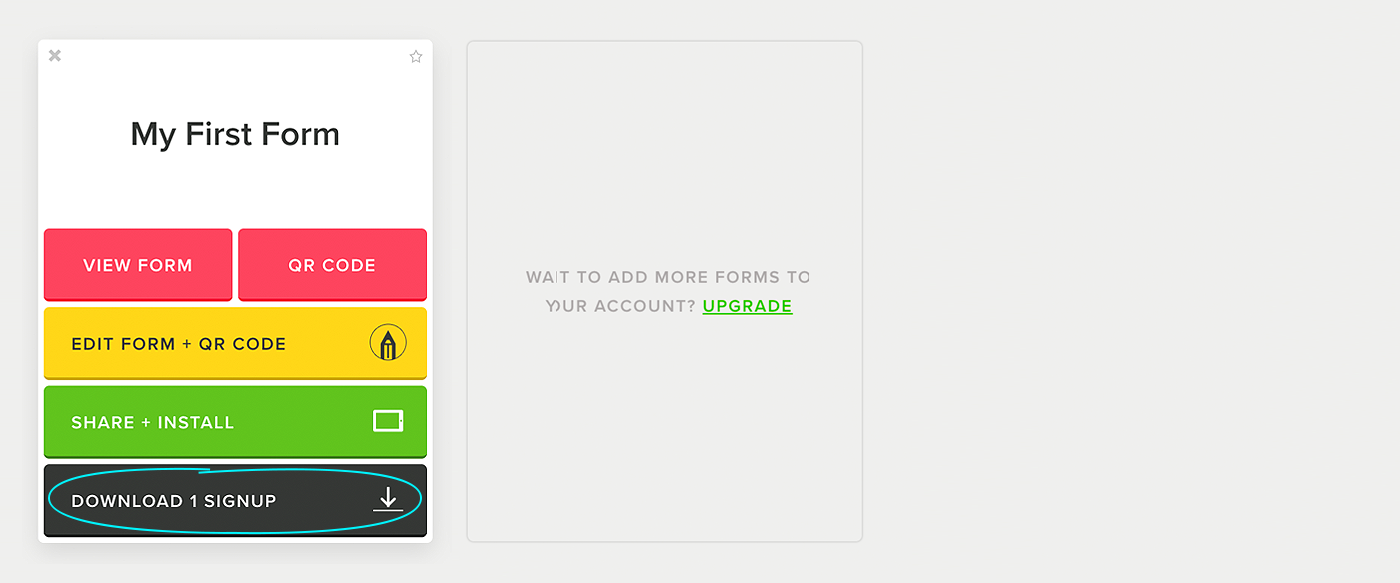 STEP TWO
Click the "Download Signups" button.

You should now have an export of all of your synced signups collected with the selected form.
Please read: If you have collected data whilst offline you will need to re-open the form when you are connected to the internet for your data to sync. Please be careful, if you clear your devices' cache before syncing you will lose your data.