How do I install my form on an Android device if it doesn't have a "Add to Home screen" option?
Some older, or quirkier, Android devices don't have the option to add the form to your Home screen. In this case the alternative is to create a bookmark and create a shortcut to the form. If you do have the "Add to Home screen" option in your browser's menu then you can follow the instructions here.
The first thing you will need is the web address for the offline version of your form. This can be found in the Offline Installation section of the Installation page. The web address will end with /signup/[yourFormID]/offline
Step one
Open the form link in your browser.
Step two
When the form has loaded in your browser tap the star to bookmark the page.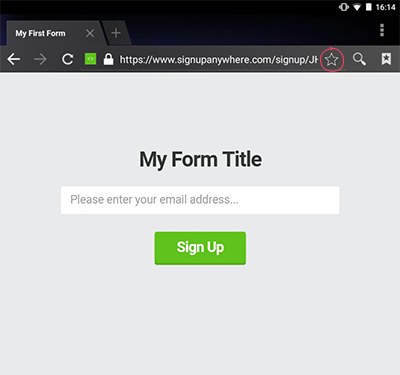 Step three
If a pop-up appears, tap "OK" to confirm the bookmark.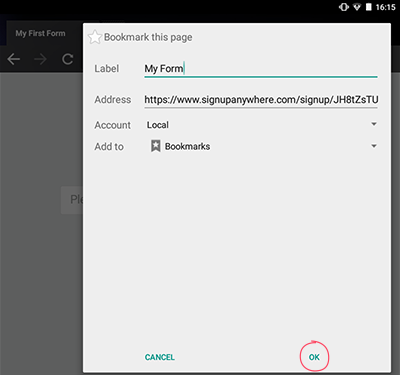 Step four
Once the bookmark has been added, tap the Bookmark icon to go to the Bookmarks screen.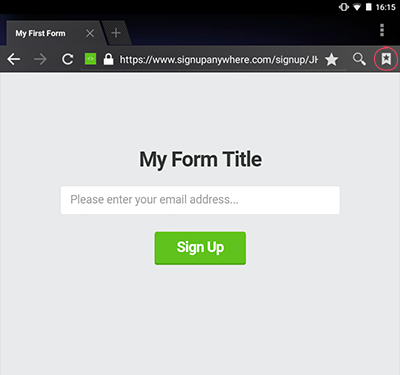 Step five
Long-press your forms bookmark to bring up the menu.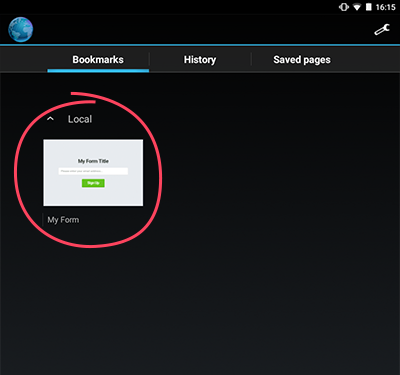 Step six
Choose the "Add shortcut to home" option.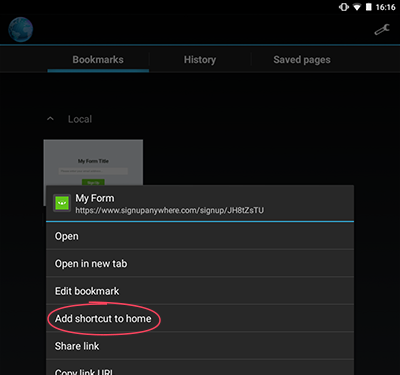 Step seven
To complete the installation, tap the icon on the Home screen and wait for it to load.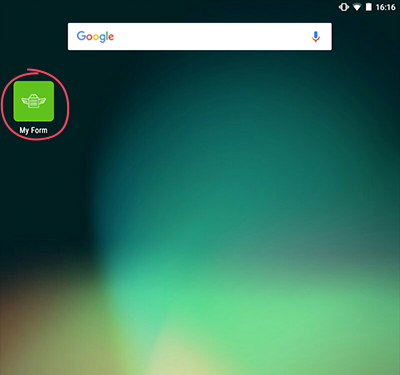 To download your data or make changes to your form just visit your Dashboard.
Please read: If you have collected data whilst offline you will need to re-open the form when you are connected to the internet for your data to sync. Please be careful, if you clear your devices' cache before syncing you will lose your data.