How to get started with SignUpAnywhere on Zapier
When you start creating a SignUpAnywhere Zap, you will first be prompted to select a trigger: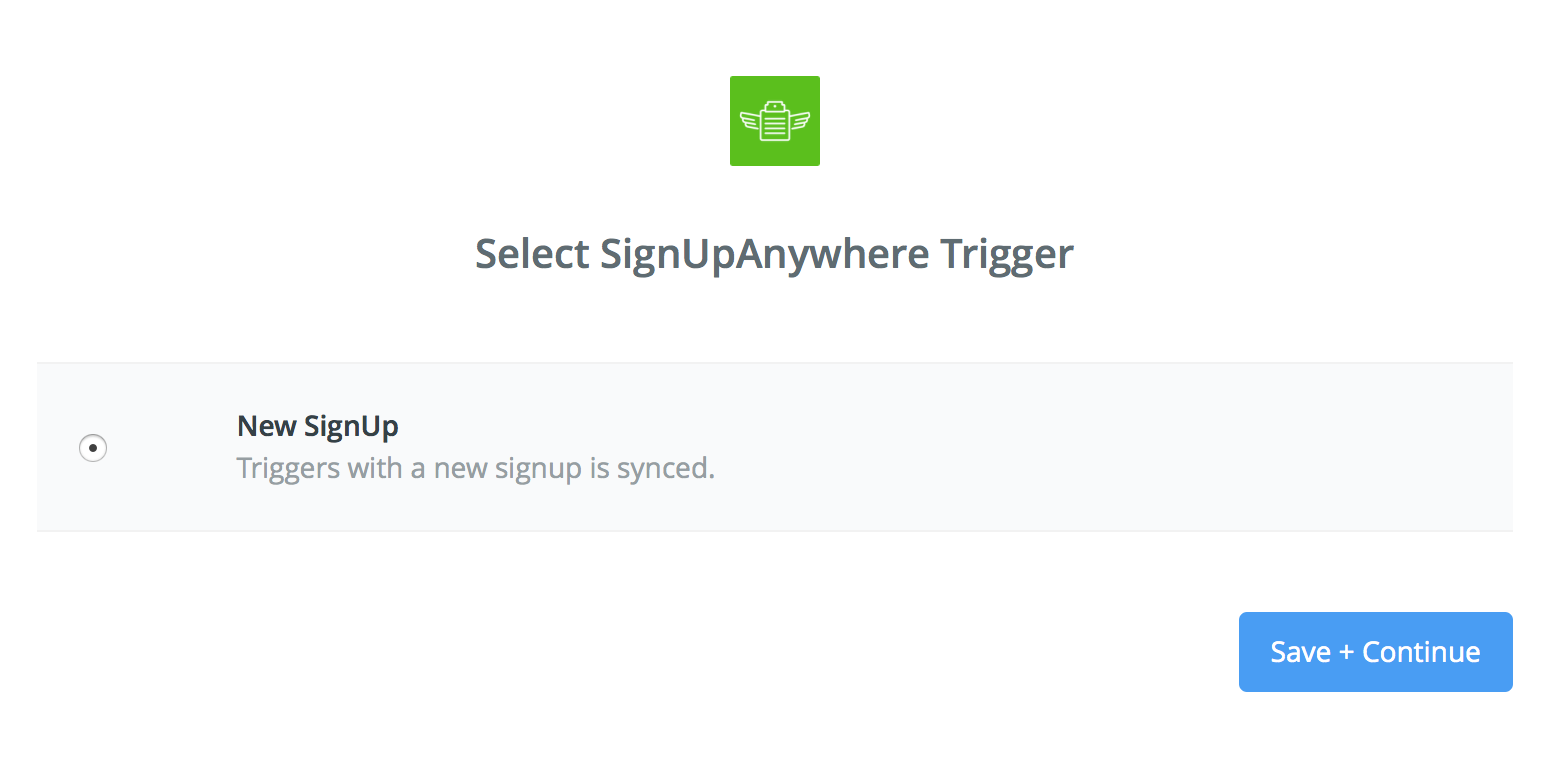 Next you will need to click to connect a New Account: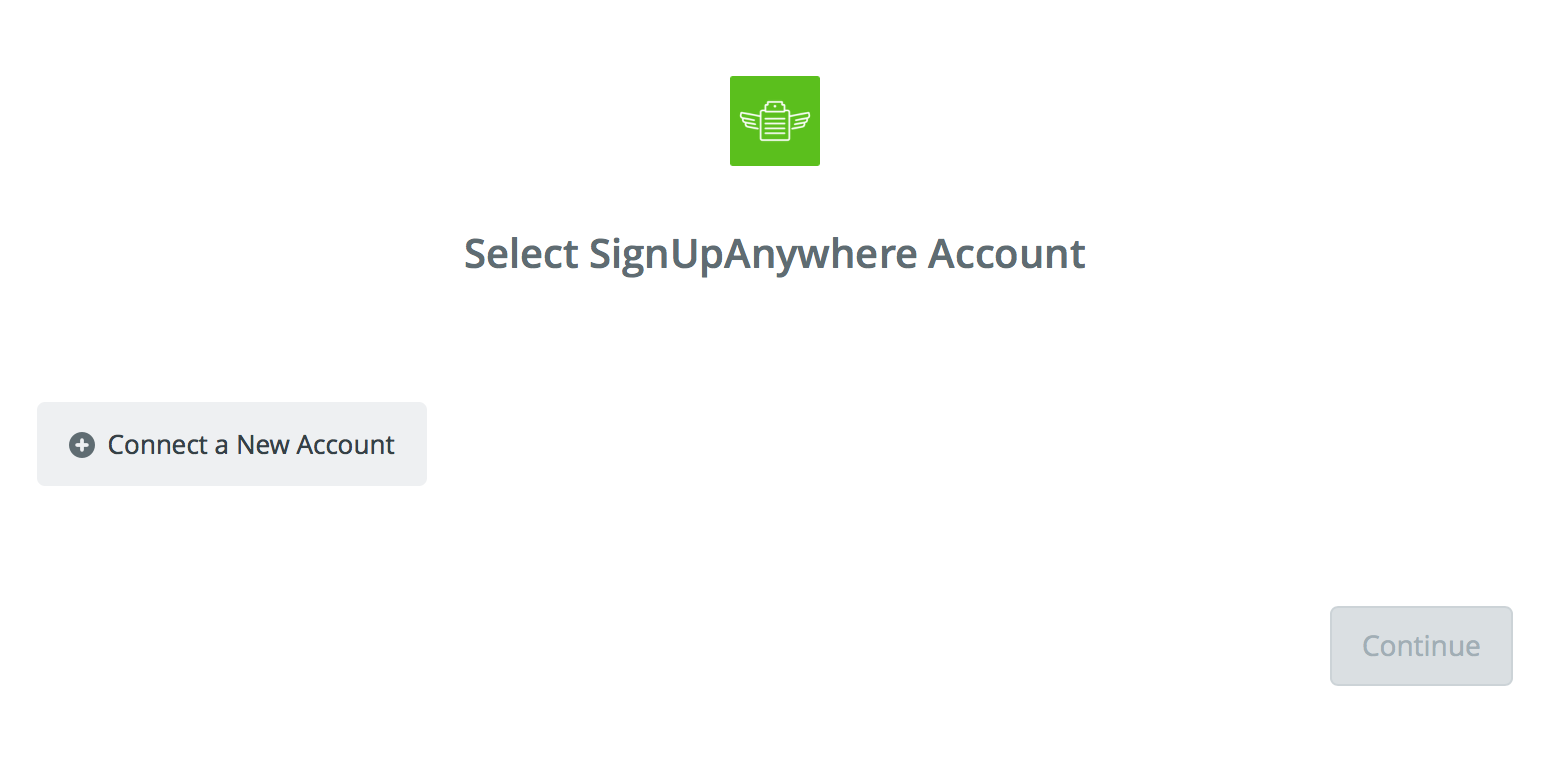 You should then get a pop-up window from SignUpAnywhere asking you to log-in to authorize the connection between that SignUpAnywhere account and Zapier: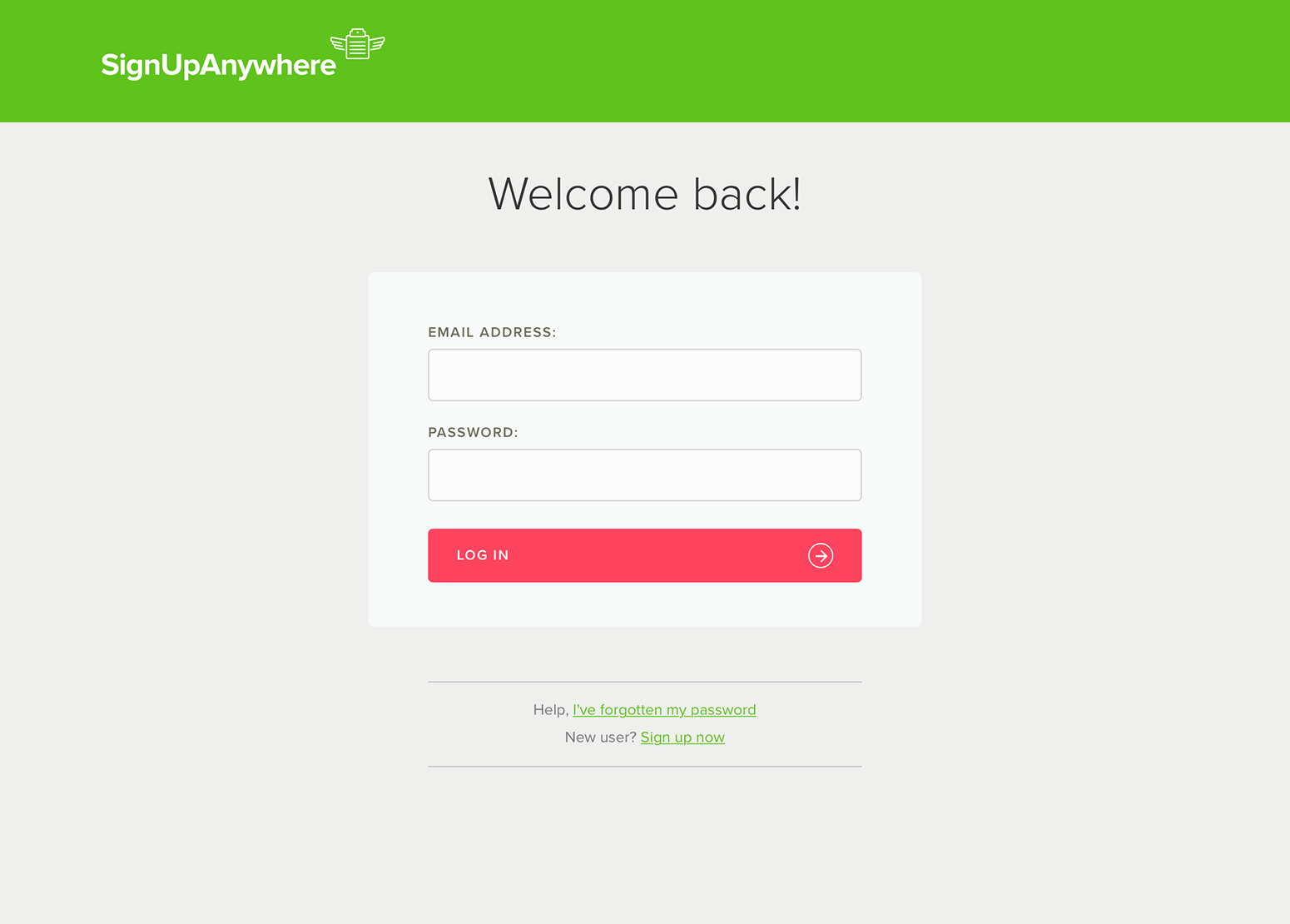 Once logged in, or if you were already logged in, the pop up will request confirmation: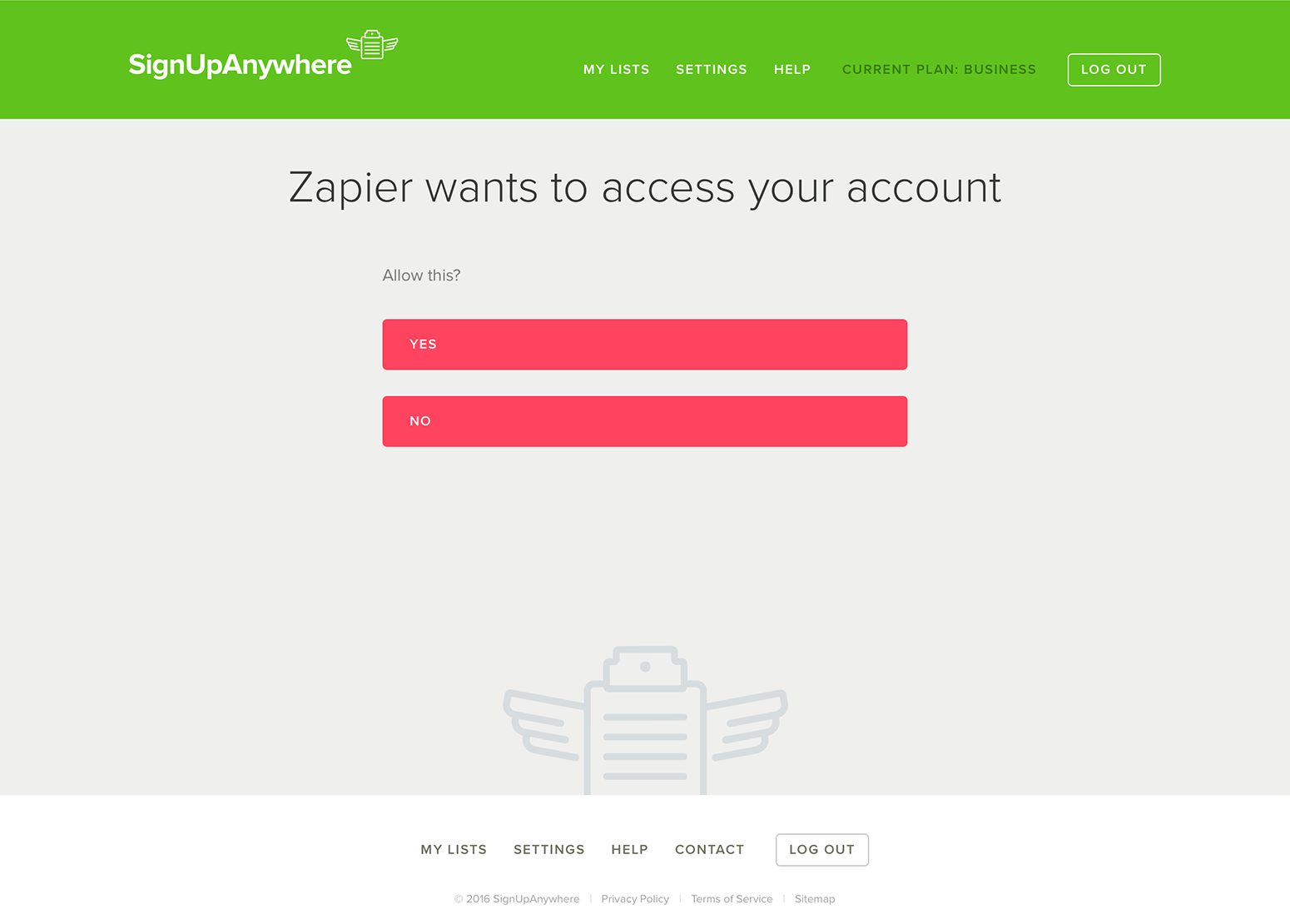 After authorizing access, you'll get sent back to your zap where you now have your SignUpAnywhere account connected!

You can click the Test button to make sure it is working correctly.
If you have any questions please contact support@signupanywhere.com.